CELEBRATE IN THE MONTGOLFIER ROOM
For an exquisite party venue or private dining. Efficiently and personally organised. We only ever hold one function on any day.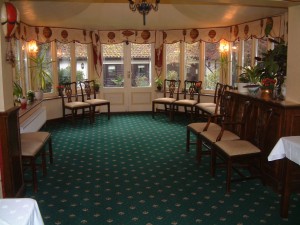 The elegant Montgolfier Room, within our 19th Century Rothschild Lodge, has panoramic views of a traditional English garden providing an enchanting backdrop for beautiful photographs.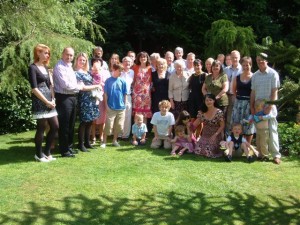 We specialise in intimate and exclusive celebrations for a maximum number of twenty eight (up to forty buffet style). Our imaginative menu is freshly prepared and presented to a high standard with fine wines to complement the food.
Room hire starts at £250 (depending on overall requirements)
We have built our excellent reputation through a flexible and enthusiastic approach. Clients always comment on how friendly and helpful they find our staff. We are open to new or unusual party ideas and look forward to discussing your event plans.
Christenings:
West Lodge Hotel is the ideal location to celebrate special family occasions. We can provide a range of catering options to suit your requirements and budget. The Lodge gardens provide a beautiful backdrop for family photos.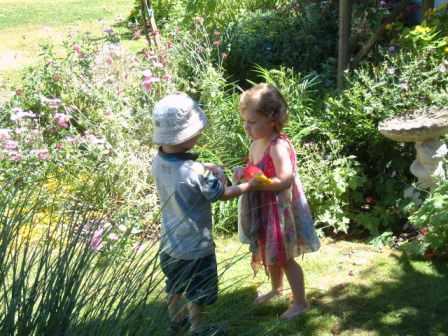 Customer Comments:
I recently celebrated my 50th birthday at West Lodge and it was absolutely perfect!!!
I had booked the hotel, including all the rooms, so my party had the whole hotel and we were not disturbing anybody. It is the absolute perfect location to hold a small/medium sized celebration.
I had visited the hotel a few times before my birthday to make the arrangements with Julie and Mike, the owners, who were happy to accommodate my every request.
The evening itself was everything I had wanted it to be. I had 20 guests (16 staying) for an evening including pre-dinner drinks, an excellent three course meal with coffee and drinks and dancing afterwards. The service throughout the whole evening was second to none. All my guests were well looked after and all had a fantastic evening. We all retired to be extremely late, to our comfortable rooms, and yet when we came downstairs at 9am there was a delicious breakfast buffet followed by an equally delicious cooked breakfast waiting for us. All the cooked orders were taken individually and cooked to order. After breakfast my guests and I vacated our rooms, so the staff could get on, then met for coffee and cakes, in the dining room, before we all departed.
I cannot recommend the hotel, Julie and Mike and their staff highly enough!!! If you are wanting a venue, in this area, to celebrate a special occasion you will have to go a long way to find somewhere more perfect and more willing to accommodate, than the West Lodge Hotel….I am now trying to find an excuse to celebrate there again.
Thanks Julie and Mike….it was all fantastic!!!!  Sandy Oct 14
70th Birthday Party. After researching many 'corporate' hotels in Bucks, we hired all 9 rooms at West Lodge for my birthday. 40 guests from France, USA and UK. Julie and Mike (owners) were very helpful in the initial planning and organising the finger buffet and drinks on the night. The whole evening went like clockwork. (They have done many weddings and parties before). As no other guests there, we had friends on guitars and me on drums and the evening was better than even I expected. Comments from friends say it was like our own country house party and with the delightful gardens well lit, was relaxing and enjoyed by all. Everyone commented on the expansive breakfast selection. Highly recommended for social, weddings and business stays. 75th birthday there next! Mike and Lesley, Aylesbury. June 2014
"Best Private Party Venue: A magical place to hold a special event. The owners make the event run like clockwork with no stress for the host. The food is fantastic. I choose to have the food served on silver trays carried by the hotel waiters. There was ample food for all my guests with each tray bringing a new delight. There is warmth and charm in the venue with ambient lighting, champagne for guests on arrival, chaise long in the lobby, lovely views over the garden. If you are looking for a special place to celebrate an important event then look no further." Jan 2014
"A fantastic venue for our Wedding Day. Couldn't be any better! Thank you so much xxx" Mr & Mrs
"Thank you for making our Wedding Day so relaxed and enjoyable. Excellent food & service. – thank you. Mr & Mrs, November 2012
"Many thanks to you and Mike for looking after us so well this weekend. We have given appropriately glowing reports – we all had a wonderful time. The dinner was superb, and breakfast sublime, thanks to you and "rent a hen", and you pay such attention to every detail. I look forward to seeing you later in the year" Sue, April 2012
"Thank you so much for your warm, friendly and very professional hospitality. I rarely come across businesses run as well as yours and I will recommend you anytime!" Amy, June 2011
"Everybody enjoyed themselves and that was the main goal. You have a special place and the garden is stunning. I even told my parents they could do a similar pagoda at the bottom of their garden. Overall, the final outcome was perfect for us and the food was lovely." Ewa and Jim, August 2011
"Thank you so much for all your help and support in making our wedding so perfect. The food, garden and service were wonderful and our very special day, so memorable." Di and Tony June 2011
"Thank you for all working so hard to make us all feel so welcome – even my little grandchildren!" Betty, June 2011
"Thank you so much for giving us the most perfect and wonderful wedding day. We will be back to see you sometime in the future." Clare and Nick